HOW TO GET INVOLVED | THE 3 PROFILES
If you want to collaborate with Leith Labs, it is likely that you fit in one of these three profiles. If you already know who you are, check more info scrolling down, clicking on the corresponding pictures or in the following buttons.
Register your profile and become part of our contact list. You'll be able to answer questions made by the Leither community and much more, contributing to increase their science capital!
We'll contact you from time to time, to highlight questions you might know how to answer or offer you further possibilities of participation.
For Researchers and Science Communicators
Are you new in the world of Science Communication and Public Engagement with Science? Do you want to gain some experience or refresh your mind with new concepts in this exciting new world? Doesn't matter if you're a researcher or a full-time communicator, Leith Labs can provide you with some support. Isn't that great?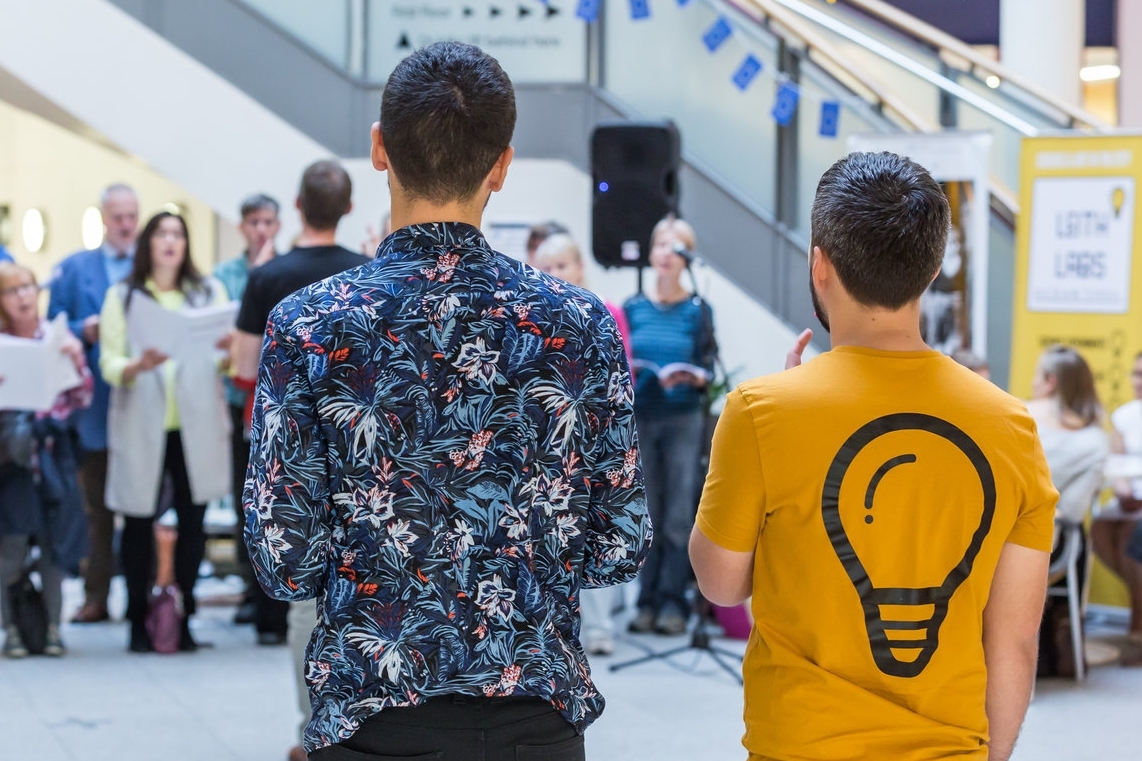 Get some valuable experience volunteering at Leith Labs! We're always looking for people to help out wuith the delivery and evaluation of our activities!
If you want to try and learn what is like to engage with different audiences, to experience the joy of teaching something new to someone or to gain important skills in public speech or evaluation, click the button below.
3. Community collaborators
Are you a society or organisation working with the Leith Community? Do you want to organise a Leith Labs event or create a partnership? We're looking forward to it.
Contact us or register as a Community Collaborator and let's start working!